customer-experience
What creates your next USP?
June 13, 2019
A simple answer – 'Customer-First' culture!
Consumers today have infinite choices in terms of products and services, instant access to information and minimal to zero commitment toward brands. These attributes coupled with the ability to often share one-off or biased feedback on digital platforms put the customer today in the position of power. Our country, with its multiple demographic and psychographic consumer segments, presents a challenge for brands irrespective of the target audience – mass or niche.
Given the lack of differentiation between competitive brands – organisations are inscribing active experiences into their brand offerings to retain and acquire new customers. These active experiences can be personalised offerings, live support, proactive outreach – in short anything that understands consumers and adds to the brand's 'feel-good' factor is what is enabling customer-focused companies to enjoy sustainable financial and reputational outcomes, which most of the companies are struggling with today – Making brand experience its new USP.
For a lot of organisations who aren't there yet, the need to build a customer-centric organisation can be enabled once the following questions are answered in detail –
What are the business leaders of these organisations doing to win the hearts and minds of consumers?
What can they do to become a truly "customer-first" organisation?
How can an organisation focus on creating customers for life?
How can an organisation's leaders learn and drive the change amongst their employees to build a truly "customer-first" organisation?
What are the metrics that shall define the success of this transformation?
Understanding the Challenge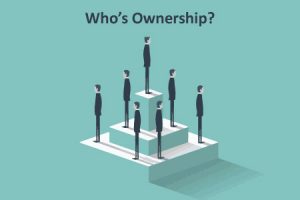 Every customer interaction at every touch point is a huge business opportunity.   The need to inspire and educate yourself and your workforce are essential for customer-first cultures that deliver long-term success. Here are some of the challenges you may perceive at different levels in your organization:
Senior Leadership
Top management and the field staff are often not aligned on strategy and priorities – senior leaders cause confusion by delivering too many disconnected initiatives to the field.
There are separate departments running offline stores, online stores, and the contact centre. Even franchisees are running inconsistent experiences across service businesses.
Leaders aren't taking collective ownership of the entire business, which creates silos.
Managers
There is a manager capability gap – they are the corner-stones for change and they aren't leading or coaching because they lack core skills.
Managers don't know the why, the what, and the how of the corporate and brand strategy to successfully translate it for the frontline. They are unable to see the big picture. This impacts employee engagement, and there is always a direct correlation between employee engagement and customer satisfaction and loyalty.
Frontline/Individual Contributors
Organisations don't have a true understanding of the current on-ground reality.
Operational decisions make the front facing staff's job harder, which negatively impacts customer experience.
Organisations aren't investing in their front-facing staff – especially in their training, growth and retention. They treat them as an expense, not an investment.
Building an Exceptional Customer Experience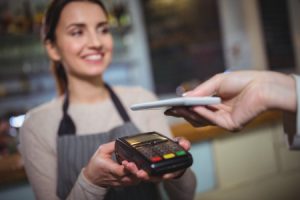 Creating a 'customer-first' culture means differently for different organisations. The key is to clearly define what elements of customer experience make up your version of being "customer first," and then adjust or create processes, operations, culture, and behaviours that make it a reality.
I believe the following principles would enable a customer-first culture:
•   Leadership needs to define the "customer-first culture"
The journey begins by acknowledging the reality that the customer experience will never exceed the employee experience. Therefore, developing and building up a customer-first culture starts with designing the employee-first culture. Engage the hearts and minds of your people by delivering on your brand promise. Which, in turn, will lay down the principles of optimal customer experience and people's delivery roles within that experience. Engage your people across departments and functions in your desired culture, specifying "how we work together" to deliver a great customer experience.
•   Employees need to act as Owners:
Make sure managers know their role and understand the customer-focused strategy as it relates to the brand. Ensure people have the leadership and coaching skills they need, to act as owners of their business and build the capabilities of their people. Empower them to act independently in different situations.  Identify and communicate "bright spots" of what the best managers are doing to drive the customer and employee experience; showcase how others can adopt and emulate those same behaviours.
•   Individual contributors need to create authentic customer experiences:
Make sure employees at the frontline understand your brand promise, as they will be delivering on it most often. Engage employees in the company's big-picture approach to customer experience and give examples of behaviours that support it. Make sure individual contributors have the skills and knowledge needed to deliver on the customer-first vision and help them set clear priorities of what's important.
There's only one chance you ever get to make a great first impression. Creating a customer-first culture that your entire organisation embraces, makes all the difference in how your brand is perceived by customers. Take that first step and set the momentum for your organisation to win customers for life.
Amit S. Chakarpani, PhD., Managing Director at the Customer Relationship Management Academy of Asia (CRMAA)  is an industry veteran and a CX evangelist with over 23 years of industry experience. Along with this, he is also the Founder of Customer Maters India and Customer Officers Network.